Blog
> Speech-Language Pathologist & Certified Life Care Planner: Kristy Easley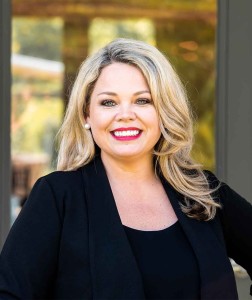 Recognizing Speech Language Pathologists During Better Hearing and Speech Month
About 46 million people in the United States struggle with a hearing or communication disorder. This inability to communicate can have a direct detrimental impact on well-being and quality of life. By treating hearing loss and communication struggles, we can improve an individual's satisfaction in life. May is Better Speech and Hearing Month, making it an ideal time to appreciate the speech-language pathologist on the MacKenzie Life Care Planning team, Kristy Easley, MA, CCC-SLP, CBIS, CLCP.
Better Hearing and Speech Month
May is Better Hearing and Speech Month, as promoted by the American Speech-Language Hearing Association (ASHA). Since 1927, the ASHA has used May to promote awareness about disorders and injuries that make hearing and communication difficult. It also encourages people to consider their own hearing and communication challenges to empathize with those who struggle. In addition, it promotes the potentially life-changing impact that a speech-language pathologist and others in related fields can provide.
What is a Speech-Language Pathologist (SLP)?
A speech-language pathologist is a medical professional who assesses, diagnoses, treats, and prevents communication and functional disorders and injuries. For example, an SLP can work with children to ensure proper development. They can also work with individuals who have suffered a stroke, brain damage, or injury.
A professional SLP earns a master's degree and maintains a state license. In many cases, an individual SLP also obtains national certification through the American Speech-Language-Hearing Association.
What Do Speech-Language Pathologists Do?
A speech-language pathologist is a medical professional that helps individuals improve their quality of life by improving mouth and throat functionality. This spreads across various skills and behaviors, from speech to language and eating.
Speech Sounds
An SLP aids in the improvement of word and letter articulation. This includes addressing dysarthria, apraxia of speech, or phonological disorders.
Language
They assist individuals suffering from aphasia due to brain damage. Aphasia is the loss of ability to express or understand speech.
Literacy
In addition to speech, an SLP assists in improving reading, spelling, and writing. This enables individuals to communicate through written words.
Voice
Injury or brain damage can influence how an individual's voice sounds when speaking. Working with an SLP can improve the ability to regulate appropriate volume, maintain quality, and make the correct sounds.
Flow
The flow of speech can have a harsh staccato when someone stammers or stutters. An SLP helps someone speak more smoothly by working on reducing or eliminating the repetition of sounds, words, or extended pauses.
Cognitive-Communication
An SLP provides effective tools to address an individual's struggle with problem-solving, critical thinking, memory, attention, or organizational ability. These skills are often tied to people's ability to communicate their thoughts and desires.
Feeding and Swallowing
Our mouths do more than speak. Because of this, an SLP assists with improving biting, chewing, and swallowing. While dysphagia can result from a birth defect or medical disorder, it also occurs due to injury.
Where Can I Find a Speech-Language Pathologist?
SLP professionals work in a wide range of settings. This allows them to develop unique skills that increase their ability to assist patients. They play an important role on the care team at outpatient clinics, hospitals, rehabilitation centers, long-term care facilities, and private practices. In addition, you can find SLPs working in non-medical settings, such as schools, colleges, universities, and residential care settings.
Speech-Language Pathologists in Life Care Planning
An SLP plays a vital role in life care planning for an individual. This is because they have the appropriate experience and training to facilitate their role as a life care planner. In addition, the first-hand experience as a rehabilitative specialist gives them the knowledge to effectively contribute to developing a life care plan.
Certified Life Care Planner & Speech Therapist: Kristy Easley
The MacKenzie Life Care Planning team is proud to have Kristy Easley as an in-house SLP. Her career spans over 20 years, including an externship in long-term care rehabilitation, pediatric outpatient, pediatric home health, and neurorehabilitation. She spent over half of her career focused on serving individuals and families who suffered life-altering brain injuries. These conditions often require months of rehabilitative support.
Her tenacity and dedication in post-acute neurorehabilitation settings allowed her to work with individuals in need of new methods to perform daily activities. These include common tasks such as smartphone usage, ordering from a restaurant menu, or safely enjoying their favorite foods without choking.
Her extensive career allowed her to work with other SLPs, physical therapists, occupational therapists, nurses, counselors, physicians, and life skill trainers. This collaborative approach ensures that each individual receives the necessary guidance to regain lost skills and abilities. In addition, they learn new adaptive skills to compensate for the loss of ability that could make future daily tasks challenging. The resulting impact is an improvement in their long-term quality of life.
Kristy's work as an SLP has enabled her to grow beyond her primary role as a care provider. Her position in leadership expanded her knowledge to include program management and admission of individuals to various programs. Most recently, she stepped into the Certified Life Care Planner role. Her years of experience evaluating needs, developing appropriate treatment plans, counseling individuals and families, providing education on future care needs, and communicating with other treating professionals make her a valued MacKenzie Life Care Planning team member.
Today, she prepares and reviews life care plans for injured individuals. She works with individuals to evaluate their medical care needs. This may include specific treatment modalities done in a brief period, but also includes lifelong care needs. Kristy continues to find new avenues to utilize her professional skills in the service of others.
Speak With an CLCP Expert & SLP at MacKenzie Life Care Planning
Our collaborative team of experienced rehabilitative and life care planning professionals work hard to ensure you have a viable life care plan. One crucial person on our team is a speech-language pathologist. Our team of experts ensure your life care plan is comprehensive and maintains the highest standards.
Contact us
to talk with the team of experts at MacKenzie Life Care Planning.